Recently, Beijin Futian Secretary of the Party Committee and General Manager Wang Jinyu visited the Fast High-tech Plant, and Fast Company Party Secretary and Board Chairman Yan Jianbo, Deputy Secretary of the Party Committee and General Manager Ma Xuyao ​​welcomed guests and accompanied them to visit. The Institute's Experimental Center personally took a test drive of a vehicle equipped with a new product from Fast. The company leaders including Wang Shunli and Liu Yi attended the meeting.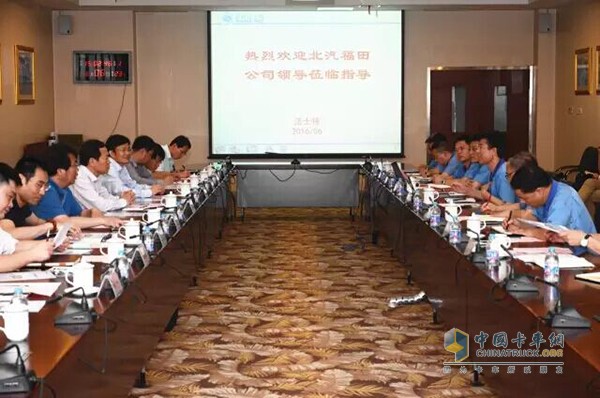 Beiqi Foton and Fast Pre-Visit Conference
In the third conference room of the institute, the two parties held talks. During the talks, President Yan Jianbo briefed General Manager Wang Jinyu on the achievements made by Fast in the development of innovation and the company's "13th Five-Year Plan" development strategy. He said that relying on scientific and technological advancement and independent innovation, Fast has actively conducted joint ventures and cooperation with international multinational companies and developed a series of new products for the automotive powertrain, which has enabled Fast's industrial chain to be continuously extended and expanded. Hydraulic retarder, AT, AMT, clutch, S transmission and other products are well received by many domestic and foreign OEMs and become a new highlight of the economic growth of corporate transformation and upgrading and sustainable development. At the same time, in the course of innovation and development, the company has accumulated a solid R&D strength, a rich product range, excellent equipment and facilities and a good financial position, providing a solid foundation for Fast's future development. During the period of the 13th Five-Year Plan, the company formulated the "5221" development strategy plan based on the principle of "building four platforms, achieving four changes, enhancing four advantages, and insisting on unswerving five." Through research and development of new products, introduction of new technologies, and international cooperation and joint ventures, we will try our best to build a traditional, intelligent, perfect, and diversified product platform, and promote the transformation of technological transformation to research and development, and the transition from manufacturing to service. The transformation from single traditional type to system integration type, regional type to international type, and four-step transformation of Fast as a professional, international, high-end automotive powertrain supplier.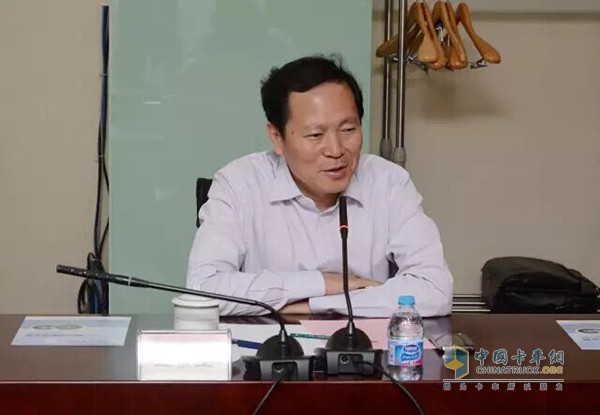 Bei Jin Futian general manager Wang Jinyu delivered a speech
Wang Jinyu, the general manager, thanked Fast for its long-term support for Beiqi Foton and spoke highly of the latest achievements made by Fast in the research, development and manufacturing of automotive transmissions. He hoped that both parties will further strengthen their strategic cooperation in a deeper and wider area. Committed to the development of the national automobile industry and independent brand construction to achieve win-win development.
Fiber Cement Board Autoclave,Horizontal Autoclave,Autoclave For Fiber Cement Board,Fiber Cement Board Pressure Vessel
JIANGSU OLYMSPAN THERMAL ENERGY EQUIPMENT CO.,LTD , https://www.compositesautoclave.com