The application of aerial work is becoming more and more extensive, and the working environment for altitudes is becoming more and more complex and varied. This imposes higher and higher performance requirements on the working height, stability, and dynamic performance of aerial work platforms. In order to optimize equipment performance and better respond to complex conditions, Zhejiang Dingli has developed a scissor-type aerial work platform JCPT2223RTA that is both high and steady and has strong power. The safe working load is 750kg, the maximum workforce is 4 and the maximum working height is 22m.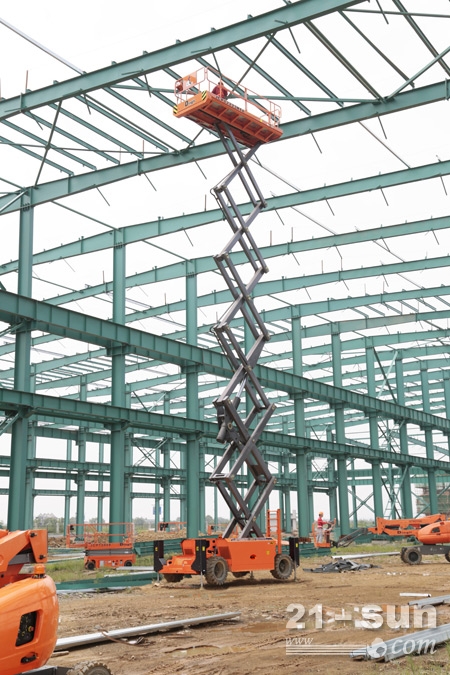 Scissor Aerial Work Platform JCPT2223RTA

Advanced connecting rod structure ensures high stability

JJCPT2223RTA adopts the domestic "tower" scissor linkage mechanism, which can lift the platform to 22m (maximum working height) with only one high-pressure cylinder. The entire "tower" scissor linkage mechanism adopts high-strength steel, is manufactured by a special welding process through a fully automatic welding robot, and has a high-load capacity of 750kg, taking into account high stability requirements, ensuring that the connecting rod carries The fulcrum displacement is more stable, overcomes the jitter phenomenon that tends to appear when working, and the stability performance is much higher than that of similar products in the industry.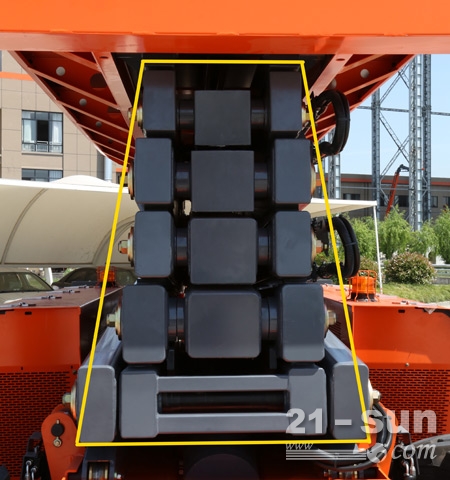 Advanced connecting rod structure ensures high stability

One-key extension platform saves time and effort  

The JCPT2223RTA is equipped with an ultra-large working platform with 4.35m in length and 1.85m in width, which can meet various large-area and high-load operating conditions. In order to provide a better user experience, JCPT2223RTA also comes standard with "one-button automatic extension platform", which can also be extended by 2m on the basis of the original platform length of 4.35m, covering a wider operating range. JCPT2223RTA has a large work platform, manual extension platform is difficult to operate and affects the use of stability, and "one-button automatic extension platform" design completely solves these problems, saves time and effort, avoids shaking, and can also be arbitrary control platform extension according to work needs Length, efficiency, flexibility and safety are even higher.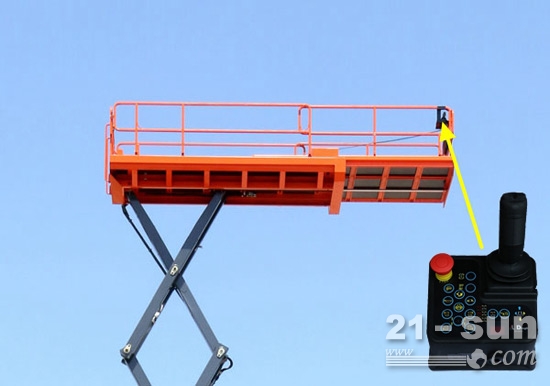 JCPT2223RTA standard "one-button automatic extension platform"

Axle configuration and swing bridge chassis assembly

The JCPT2223RTA uses a construction machinery driven axle configuration, which is advantageous for outputting more power torque than traditional hydraulic motor drives. The JCPT2223RTA front axle is also equipped with a floating cylinder that oscillates left and right to ensure that it also has strong driving ability on rough roads. At the same time, the rear axle is equipped with a 100% hydraulic differential lock function, which allows for greater grip on uneven muddy or icy roads, effectively crossing obstacles and improving off-road performance. While ensuring excellent driveability, the mechanically driven axle has a low failure rate and does not require additional maintenance and maintenance to maximize performance and durability.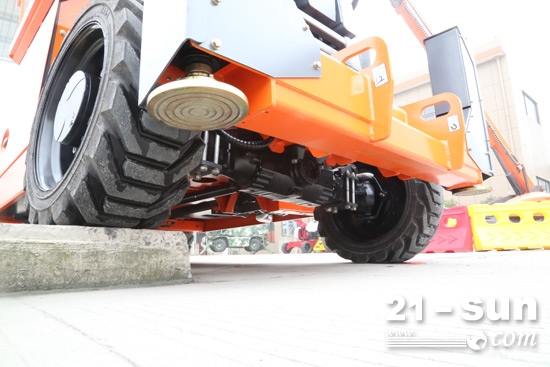 Good off-road performance

Four-wheel drive Four-wheel steering

The JCPT2223RTA provides a 4×4 power output. Even if the road surface is complex, causing the drive wheel to slip, it can also ensure a strong power output and ensure the drive capability. JCPT2223RTA also has four-wheel steering function (big turn steering and crab-shaped steering), one-click switching, visual experience, can ensure the flexibility and mobility of equipment in a variety of narrow spaces, improve work efficiency.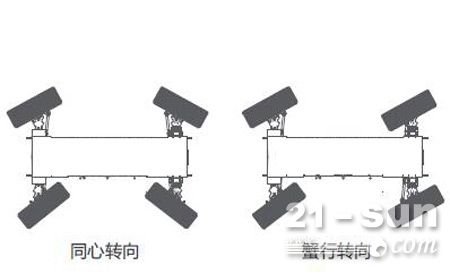 Four-wheel drive Four-wheel steering

Strong climbing ability

JCPT2223RTA adopts world-renowned brand high-power diesel engine, combined with Rexroth hydrostatic high-pressure drive system, to ensure maximum strength, climbing ability up to 40%, and can easily cross over higher slope during construction to cope with various complicated road conditions.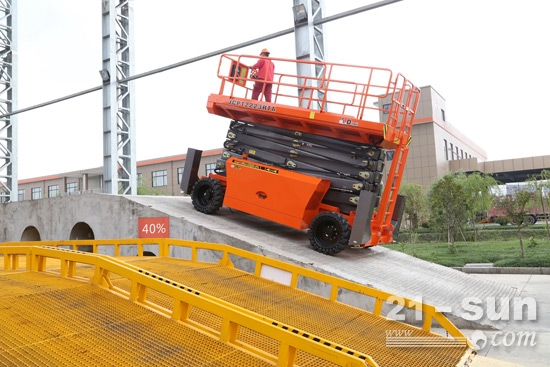 Strong climbing ability

The birth of JCPT2223RTA brings more energy-efficient work experience to high-altitude operations under complex conditions. (This article comes from Zhejiang Dingli)

Related News: Zhejiang Dingli Aerial Work Platform Scissor Type
---
Agricultural Bearings https://greenagparts.bossgoo.com/agricultural-bearings/

A major supplier of all OEM agricultural bearings in China.
Our Agricultural Bearings
including round, square bore, hex bore, and hex bore conveyor bearings .agricultural bearings answer the requirements of the agricultural industry
Advantage of Our Agricultural Bearings
1. extreme temperatures
2. various loads
3. increased capacities and corrosive environments.
Agricultural Bearings Technology
With a variety of standard and custom Agricultural Bearing designs,
1. GREENLY offers a complete line of adapter insert ball bearings with several proven seal designs, from low torque shields to heavy-duty triple slip seals.
2. Additionally, GREENLY agricultural bearings offer low maintenance and better sealing conditions in contaminated environments.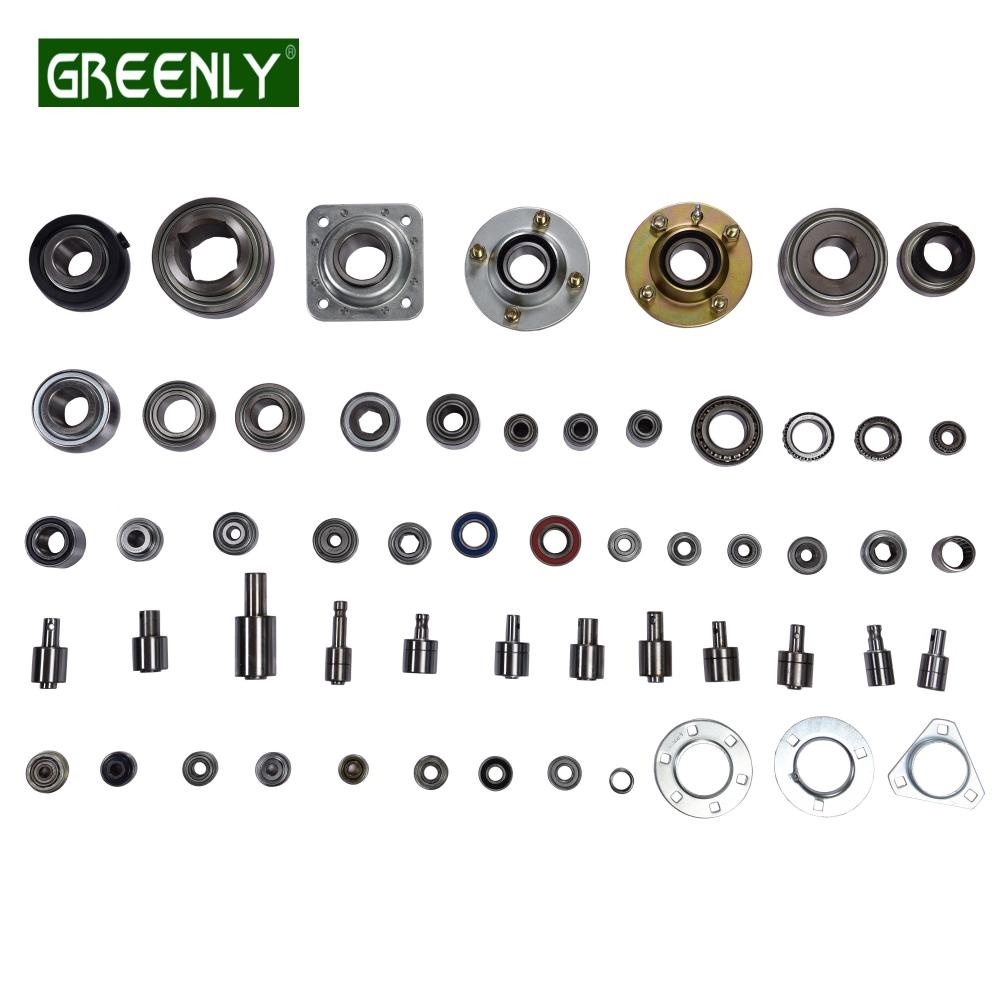 Special agricultural bearings,Tapered Roller Bearings,Gauge Wheel Bearings,Agricultural Bearings
NingBo Greenly Machinery Co.,LTD , https://www.greenlyagparts.com