Metal Color:
Non-Ferrous Metal
Capacity:
11000PCS Per Hour
Transport Package:
Wooden Case
Origin:
Shanghai of China
Aluminum Foil Container Cavities Mould
                                           (From one cavity to ten cavities capacity!)




AluminumFoil Container have more than 60years history used as food packaging,it can make for every shape that you need for pack. Like Airline FoodPacking; Pet Food Packing; Take Away Fast Food Packing; BBQ Cooking Pan;Cake Bake Cup; Chocolate Cup; Candle Cup... 




SE use the best mould steel, newest design and most comfortabletechnology for different products. We produce higher quality moulds byourself's workshop ! 




Our advantages of the mould have long shelf life , stable quality, highprecision, and reasonable design. With such advantages, the mould couldrealize the process of cutting, forming, plugging and rolling ofaluminum foil wares in one step. 




Various size and dimension, respective usages and applications. 




1. Make size and dimension as your request ;Â 




2. With computerized incorporation of special design and logo ;Â 




3. Edge Bending and Folding Performance;Â 




4. Best mould steel used in the key units for Export market;



SE could support complete Airline Smooth Wall Container Manufacture Project, we have the best quality design in mould and special machine for this business.
Advantages:
A. Long shelf life: More than 10years under good using;
B. Design: High precision and the most reasonable mould design;
C. Steel: High quality steel for mould parts;
D. Stable running: 40-65 punchingS/minute;
E. Easy stacke: Most smooth wall of container and edge;

With such advantages, the mould could realize the process of cutting, forming, plugging, rolling and blowing of aluminum foil containers in one step.

Used 8011, O Temper, Thickness 0.07-0.12mm lacquered foil material.
Smooth wall airline food container is widely used in the Airline food packing, there also have many kinds of design. Mainly lacquered Aluminum foil material, this lacquer is FDA food grade material from Germany.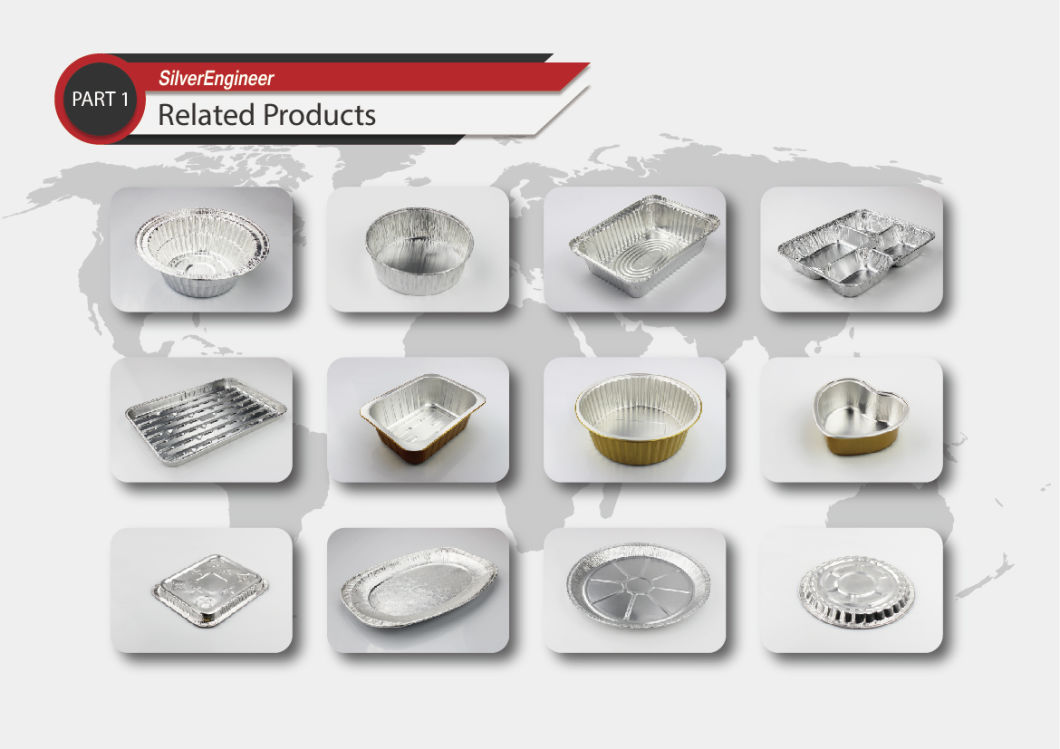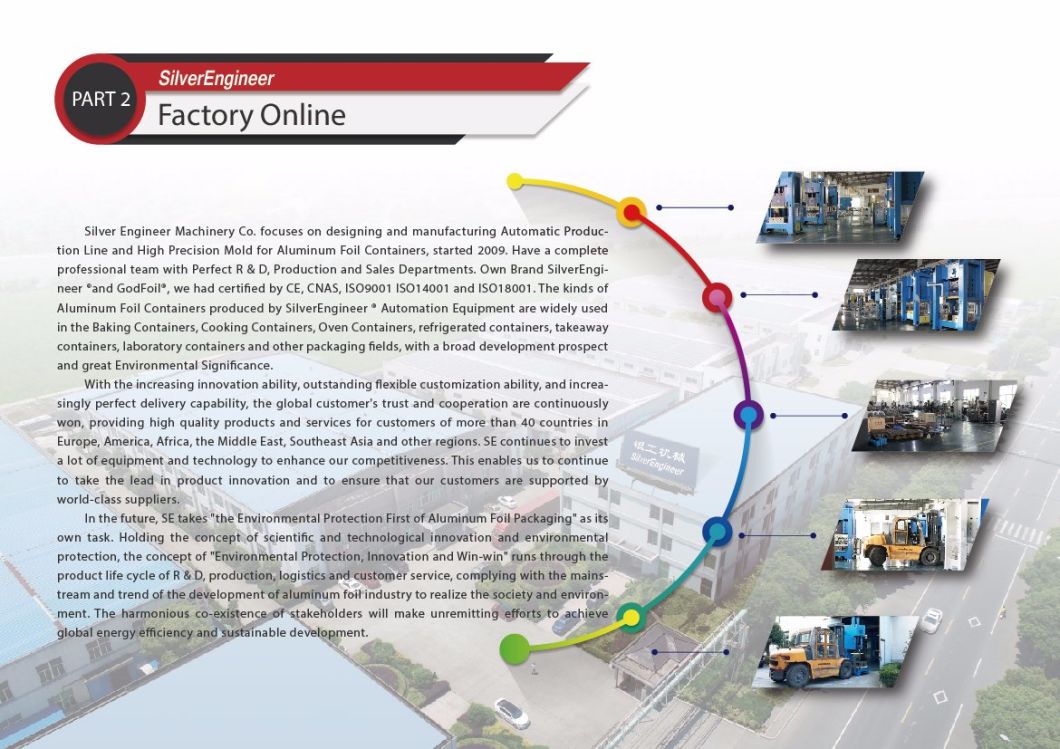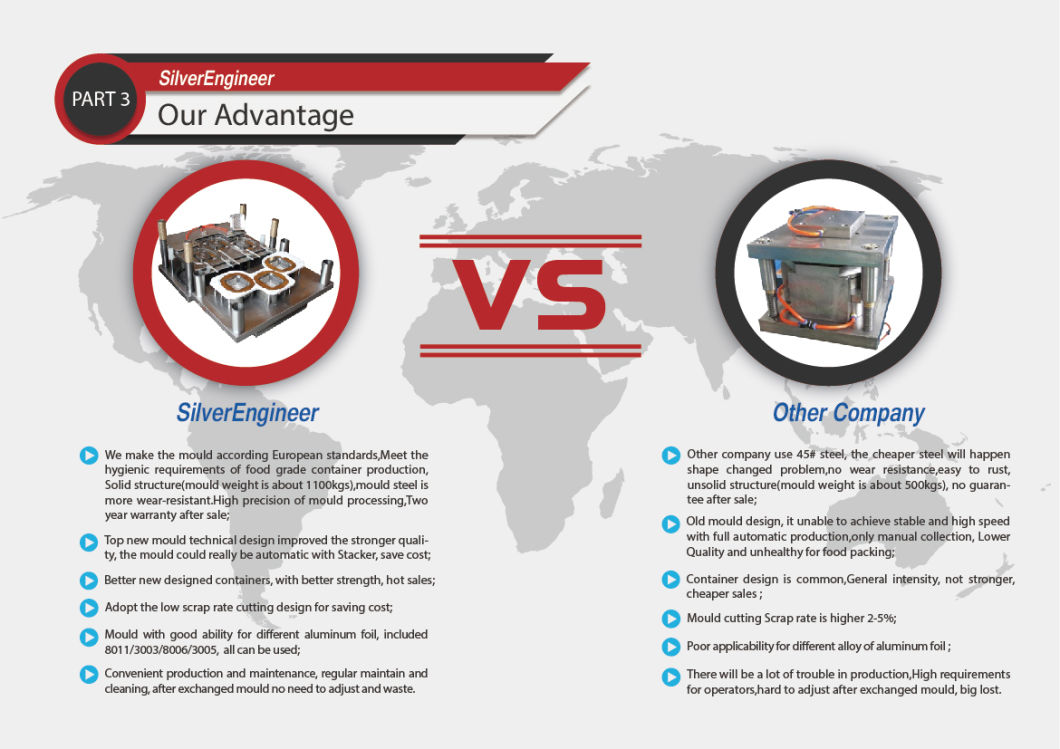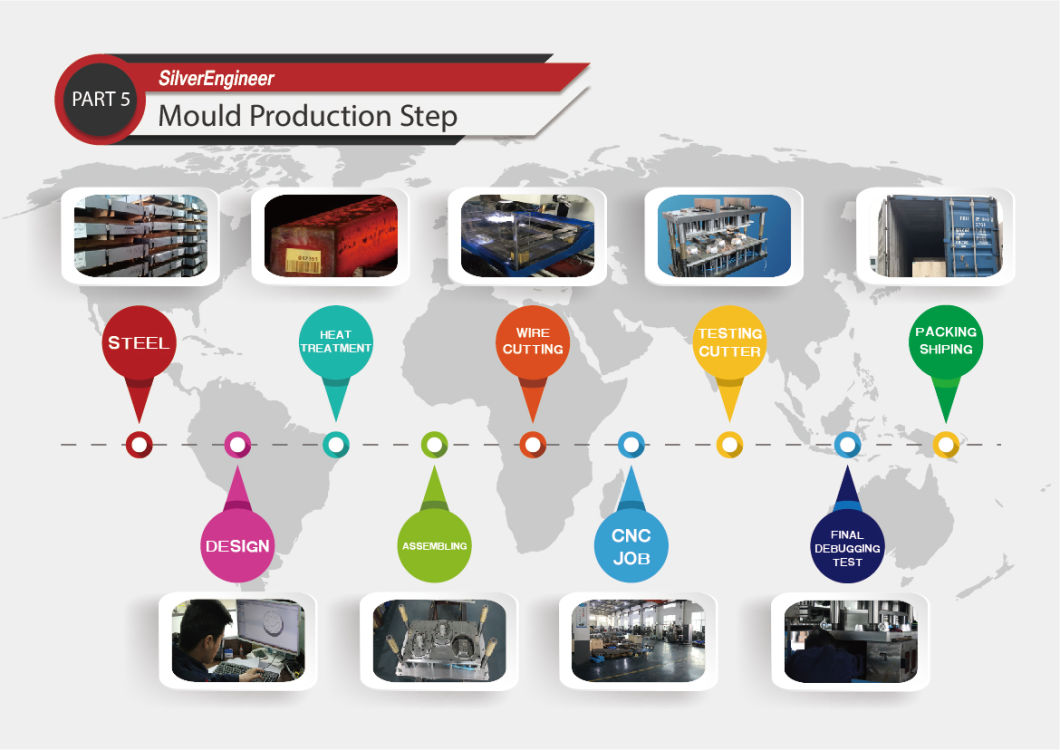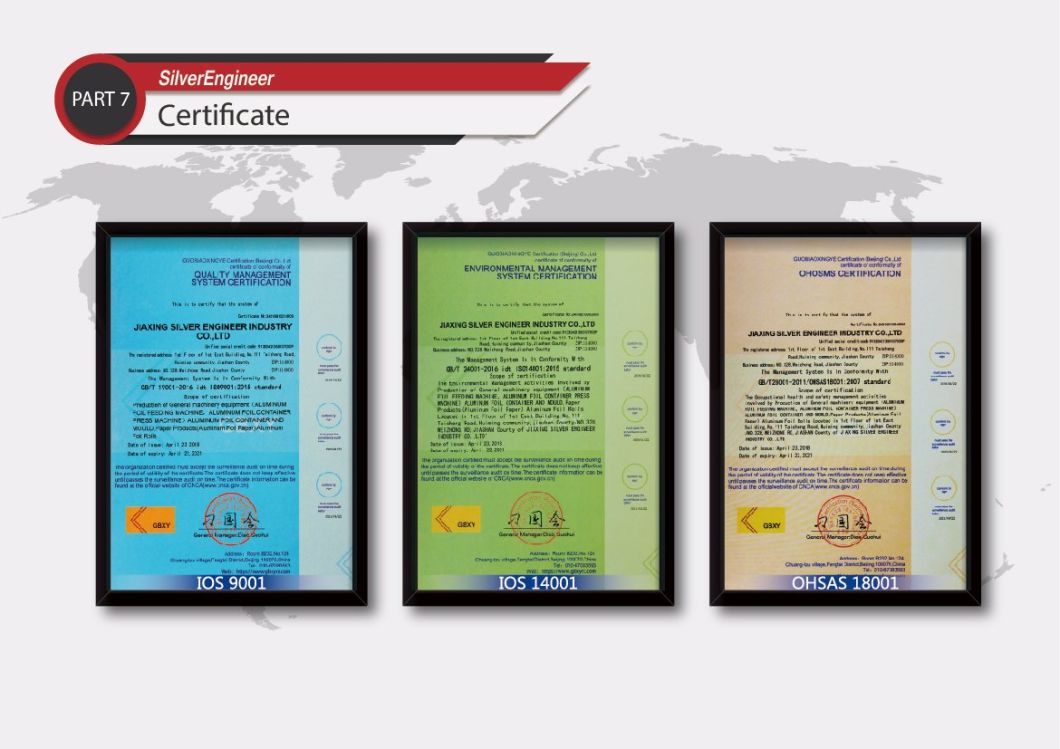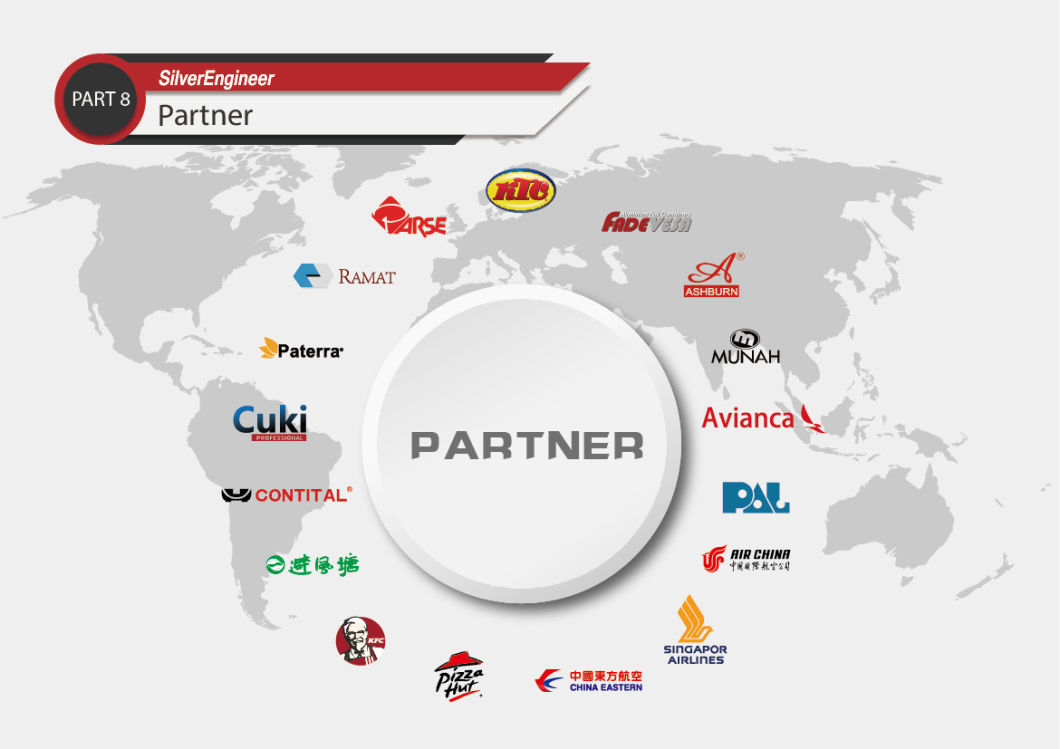 Keywords:aluminum foil container machine,aluminum foil container tool, aluminumfoil rewinder,aluminum foil machine,aluminum foil container makingmachine, aluminum foil wrap, aluminum foil container mould, aluminiumfoil container machine, aluminium foil container making machine,aluminium foil container production line, aluminium foil containermould.
 
Brass Components,Cnc Brass Parts,Brass Cnc Parts,Brass Cnc Turned Parts
Huaying Chuang Precision Machinery Co., Ltd. , https://www.hycmetal.com