Short life of consumable parts At present, most of the wearing parts of domestic grinding equipment are made of high-manganese steel. The material is single, improperly used, can not fully exert the cold work hardening effect, low service life, only foreign wear-resistant materials One of the wear-resistant materials is therefore very astounding. There are reports that the annual consumption of crushing equipment linings in the country is about 500,000 grinding medium consumption is more than 10,000. The degree of automation is low. The degree of automation marks the mining machinery.
In the 1980s, computer automation simulation control was widely used in grinding equipment units. However, China began to use it in some large-scale concentrating plants until the end of the generation, while the small and medium-sized concentrator has lower automation level, which is limited to program operation control, equivalent to foreign countries. The level of the 50s and 60s. The backwardness of the grinding equipment is the main reason for the unreasonable grinding process of small and medium-sized concentrator, high energy consumption steel and low economic efficiency.
Current status of crushing process The small and medium-sized concentrator currently being produced in China has basically the following crushing processes: the two-stage open road, two sections, one closed circuit and three sections, one closed-circuit grinding process, generally a section of grinding Grade and two grades.
Most small and medium-sized concentrators have caused unreasonable working conditions in the grinding process due to the backward performance of equipment technology. Mainly reflected that the crushing process is relatively small, the grinding mill has a large particle size, which makes the grinding process energy consumption, low efficiency and reduced processing capacity. This kind of crushing and grinding process has caused the consumption of electric power consumption steel in China's small and medium-sized concentrating plants to be high and the economic benefits are poor.
mini Wheel Loader, wheel loader price, Chinese wheel loader, wheel loader for sale
The loader is an earth-rock construction machine widely used in road, railway, construction, hydropower, port, mining and other construction projects. It is mainly used for shovel loading bulk materials such as soil, sand, lime, coal, etc. Hard soil, etc., for light shovel. Different auxiliary work devices can be used for loading and unloading of bulldozers, lifting and other materials such as wood.
In the construction of roads, especially in high-grade roads, loaders are used for the filling and excavation of subgrade works, asphalt mixing materials and aggregate and loading of cement concrete yards. In addition, you can carry out operations such as pushing soil, leveling the ground, and pulling other machinery. Because the loader has the advantages of fast operation speed, high efficiency, good maneuverability and light operation, it has become one of the main types of earth and stone construction in engineering construction.
Main scope:Loader, Concrete Grinding machines, Floor Polishing Machines, Road Line Marking Machines, Truck Cranes, Road Rollers, Excavators, Concrete Leveling Machines, Power Trowels and other Construction machinery .
Jining oking tec co.,ltd, established in 2010, is a professional manufacturer engaged in the research, development, production, sale and service of Loader, Concrete Grinding machines, Floor Polishing Machines, Road Line Marking Machines, Truck Cranes, Road Rollers, Excavators, Concrete leveling machines, Power Trowels and other Construction machinery .
We are located in Jining city,Shandong province with convenient transportation access. Dedicated to strict quality control and thoughtful customer service, our experienced staff members are always available to discuss your requirements and ensure full customer satisfaction.
In recent years, we have introduced a number of advanced production equipment, and also have an excellent production team and a complete quality assurance system to ensure that each batch of goods is delivered to customers in a timely and high quality.
We also have an excellent management team, experienced technical staffs and professional sales team to solve all problems you encountered before and after sales. In addition, we have obtained I S O 9 0 0 1:2 0 1 5 certificates. Selling well in all cities and provinces around China, our products are also exported to clients in such countries and regions as United States, Europe,Australia, Southeast Asia,Russia,the Middle East,Africa. We also welcome OEM and ODM orders. Whether selecting a current product from our catalog or seeking engineering assistance for your application, you can talk to our customer service center about your sourcing requirements.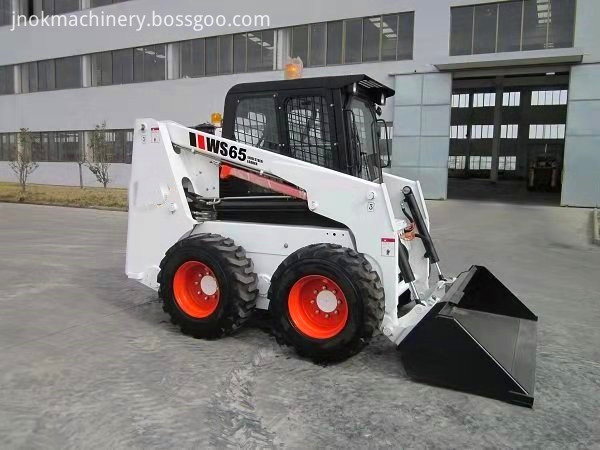 wheel loader, skid steer loader,mini loader, loader, used wheel loaders, small wheel loader, front loader,mini wheel loader
Shandong Nicosail Group Co., Ltd. , https://www.diggerexcavator.com