As the world's leading power management company, Eaton is committed to providing a variety of energy-efficient solutions. At the upcoming 18th Shanghai International Auto Show, Eaton's vehicle group will present its latest power management technology and a number of vehicle electrification solutions. .
Over the years, Eaton has been helping customers manage and use their power efficiently by providing people with more reliable, efficient, safer and more sustainable tools. Eaton is loved by its energy-efficient products and services.
At the upcoming Shanghai Auto Show, Eaton will showcase advanced technologies that improve vehicle fuel economy and improve vehicle efficiency, such as the engine brake system and the Endurant 12-speed automatic transmission.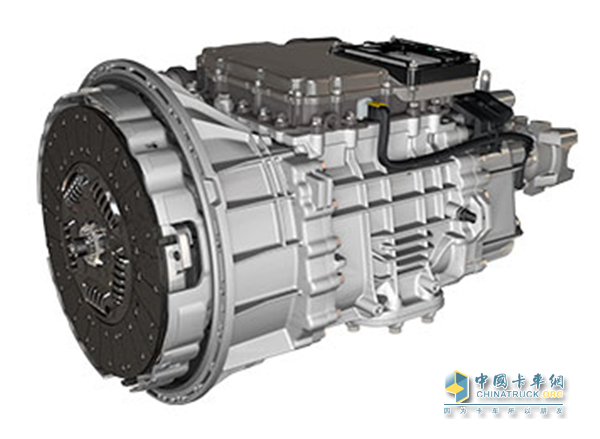 Endurant 12-speed automatic transmission
Speaking of the Endurant 12-speed automatic transmission, this is the first lightest and most efficient 1,850 lb.-ft. (2508Nm) heavy-duty transmission launched by Eaton's joint venture with Cummins at the end of 2018. Endurant is designed for long-haul transportation applications. The Endurant weighs a maximum of 105 pounds (47.6 kg) and is lighter than competing mechanical automatic transmissions (AMT). Endurant is fundamentally engineered and promises to deliver industry-leading performance and reliability, higher fuel efficiency, lower maintenance requirements and superior driving comfort. I don't know if there is any technical reform and modification of the Endurant 12-speed automatic transmission on display.
In terms of vehicle electrification, Eaton will bring new components such as DC/DC converters, high-voltage power distribution units (PDUs), electric gearboxes and high-voltage fuses.
At the last Shanghai Auto Show, Eaton's biggest highlight was the 4-speed mechanical automatic transmission (EV AMT) for pure electric drive systems. At the engine technology level, engine braking, cylinder deactivation systems, and on-board refueling systems are energy-saving solutions that increase power efficiency while reducing carbon emissions.
Since June 2008, since Eaton established its new business unit eMobility, it has focused on three major areas for commercial vehicle customers, intelligent power electronics, power systems and advanced power distribution and circuit protection. Distribution and protection categories include fuses, supercapacitors, and power distribution units. Power systems such as electric vehicle gearboxes, as well as 48 V energy regenerative auxiliary drive systems for a variety of medium and heavy vehicles and heavy trucks.
In terms of electrification products, Eaton currently supplies DC/DC converters, power distribution units, hybrid and electric gearboxes, and high voltage fuses. As the electrification industry develops, these products will be the cornerstone of eMobility's continued growth in Eaton's business.
Eaton has entered the Chinese market since 1993. It has been developing rapidly in the Chinese market for more than 20 years. It has been keeping up with the times and catching up with the pace of science and technology. To learn more about Eaton's latest developments, the Shanghai Auto Show on April 18, China Truck Network No. 5.2 Hall 5BI201 waiting for you!
Reading volume: Source: Chinese network of truck: Zong Lin, buy us
Glass Cutting Machine mainly used to cut glass, mainly include aumomatic and semi-automatic flat glass

cutting machine, Laminated Glass Cutting Machine, super thin galss machine etc. It includes manual,
semi-aumatic and cnc glass cutting table.
Model No.XTS-3826 type high precision double cutting semi auto laminating glass cutting machine is
widely used in thick plate glass, laminated glass from the line.
The equipment operation is convenient, reliable, stable operation, the cutting efficiency and high precision.
Glass Cutting Machine
Glass Cutting Machine,CNC Glass Cutting Machine,Laminated Glass Cutting Machine,Automatic Glass Cutting Machine
Jinan XingTian Sunshine CNC Machine Co.,Ltd , https://www.cncplate.de