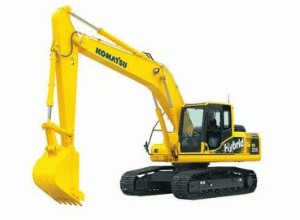 After the start-exploration-high-speed development process, China's full-section tunnel boring machine has become the leading product of the Chinese digging machinery industry, which has ushered in a key stage of further growth. Under the circumstances of China's huge market demand and market potential, Faced with increasingly fierce market competition at home and abroad, how will China's digging machinery industry maintain the healthy development of the industry?
First, for the current major needs of the import of some of the major parts, such as the main bearing, the main drive, some hydraulic parts, control systems, etc., to support the strength of the supporting enterprise research and development R & D, and strive to break the situation completely rely on imports as soon as possible.
2. Continue to work hard to improve product research and development capabilities and technology levels. For mature products, strengthen testing and testing, stabilize product quality, and further improve product reliability; focus on the key technology research of TBM and large-diameter full-face tunnel excavation around the national "863" plan. Machine development.
Third, increase the development of the international market. Enterprises with export conditions must grasp the domestic and foreign markets together. This is an effective way to alleviate the problem of excess production capacity. To open up and stabilize the international market, one is to publicize and increase the visibility of our products, and the other is to stabilize product quality. , Can meet the construction requirements, and third, the service must be in place.
IV. Actively adjust the industrial structure, increase industrial concentration, strengthen industry management and corporate self-discipline, correct over-industry protection and local protection, oppose unfair price competition, improve market competition environment, and further strive for policies of government authorities Support and support enterprises with independent intellectual property rights and research and development capabilities to become bigger and stronger, and improve the competitiveness of industries and enterprises.
For over 20 years, botuo engineers have developed world-class cleaning and maintenance solutions. we have developed and improved our customized solutions for all sectors of industry and commerce.
That is why we are able to provide a range of products ,we did a great job in terms of quality, reliability, and economic efficiency. Our service ensures that our customers always have a contact person at any time and anywhere in the world.
our Industrial Plunger Pump unit are widely used in Ultra-High Pressure Water Jetting Applications
Surface Treatment
botuo`s product line is applicable in many branches of industry for the cleaning and preparation of surfaces, such as the removal of all types of coatings and rust. Other applications include emission-free disinfection and selective concrete removal
Water Jet Cutting
botuo cutting tools have an excellent reputation in the construction and demolition industries, and have the ability to cut reinforced concrete, steel or ceramic. In addition, the tools can be applied to the simple dismantling of containers, steel structures and buildings. botuo cutting tools do not generate heat at the cutting edge, are dust-free, and produce low vibration.
Industrial Cleaning
botuo systems are indispensable when it comes to cleaning within the chemical and manufacturing industries. Many companies rely on our systems to effortlessly remove varnish, paint, resin, and caked debris from containers without leaving residue behind. botuo machine are certified as extremely safe products.
High Pressure Plunger Pump,Triplex Plunger Pumps For Sewer Cleaning,Water Pressure Pump,High Pressure Washer Plunger Pump,Piston Pumps,High Pressure Triplex Plunger Pump
Zhejiang Botuolini Machinery Co.,Ltd , http://www.chinaplungerpump.com