The vigorous 2018 Beijing International Auto Show has just come to a close, the theme of this auto show is "Defining a new life for cars". The transformation of the automobile industry stems from the life and the life that is used. The two influence each other and promote each other. With the continuous emergence of new elements such as new energy research and development, new materials, and rapid development of artificial intelligence, our car life is developing in the direction of intelligence, network, and electrification. During this change, the average number of powered units per vehicle has increased from 50 to more than 150 in the past decade, and the on-board electrical load has shown a significant rapid increase. At the same time, in order to ensure the sustainable development of the automobile society, the state has continuously introduced a new policy of energy conservation and emission reduction, which stipulates that by 2020, the fuel consumption per 100 kilometers of new passenger cars in China must be reduced to 5 liters. In the face of changes in policies and markets, automotive energy storage systems are also facing technological upgrades that not only help more efficient and energy-efficient power systems, but also provide adequate power protection for consumers' diversified vehicle needs. As a global leader in the automotive energy storage industry, Johnson Controls' energy-powered business has a full range of battery products and technologies, and continues to work in the field of low-voltage batteries to define new life in smart energy storage technologies and solutions.
AGM battery upgrades car life
Automobile engine start-stop technology is becoming more and more popular, dealing with the increasingly congested urban car life. With the increasing population and car ownership, traffic congestion has become a common problem in many cities in China. During the period of congestion, the car frequently stops and starts. The engine idling and low-speed driving cause a sharp increase in fuel consumption and a large amount of exhaust gas, which puts tremendous pressure on the environment. A car equipped with a start-stop system can actively shut down the engine at idle and use the battery system to supply power, thereby reducing the fuel consumed by the car due to idle speed. The start-stop system can increase fuel economy by about 5% with the support of Johnson Controls AGM (Adsorption Glass Fiber Separator) batteries. Start-stop technology is currently the best commercial solution to meet the stringent requirements of national energy conservation and emission reduction. It is estimated that by 2020, the proportion of new vehicle assembly start-stop systems in China will increase to 50%.
Johnson Controls' energy-powered business has successfully mass-produced AGM batteries since 2007 and has become a global leader in AGM battery technology, leading the industry in the US, Europe and China. The Johnson Controls AGM battery uses PowerFrame® patented grid technology and high-pressure adsorption glass fiber separator. It has excellent deep cycle life and excellent starting ability, and its charge and discharge capacity is significantly better than ordinary lead storage batteries. Therefore, the AGM battery can not only meet the energy storage requirements of the car start-stop system, but also support the richer vehicle functions of the high-end models, providing consumers with a more comfortable, safe and intelligent driving experience. In addition, the AGM battery is used as a starting battery, and is also suitable for new energy vehicles such as plug-in hybrid vehicles and pure electric vehicles, providing starting performance beyond ordinary lead storage batteries. In the event of a problem with the power battery of a new energy vehicle, the AGM battery that it is equipped with can even be used as a backup power source, ensuring that the user can continue driving the vehicle at a low speed to the nearest safe place.
48V technology drives the future of the car
With the continuous emergence and development of new technologies such as Internet of Vehicles, autonomous driving, and active safety, the number of electric units in the car continues to rise. The traditional 12V vehicle energy storage system will face unprecedented challenges of power load, and may not even satisfy all. The overall electricity demand of the electricity unit. Johnson Controls works closely with major vehicle manufacturers to jointly promote the development and application of low-voltage electrification technology, and more specifically respond to changes in the energy storage needs of future vehicles.
Johnson Controls' 48V energy storage system is a dual battery system consisting of 48V lithium-ion battery and 12V AGM battery. It can support higher level start-stop function than 12V system, extend engine downtime during idle speed, and support brake energy recovery. Traditional fuel vehicles can achieve fuel economy of 10% - 15%. In addition to the advantages of energy saving and emission reduction, the new generation 48V technology can more fully provide power for the whole vehicle, achieve more perfect traction control and time-sharing four-wheel drive control, more powerful body stability control and torque vector distribution. This means that OEMs can not only rely on 48V systems to further reduce fuel consumption, but also meet new consumer expectations, enhance consumers' willingness to purchase, and help OEMs reduce the additional costs of technological transformation. The future 48V energy storage technology will continue to develop in accordance with regulatory requirements, vehicle technology and consumer demand, and provide more performance through a combination of different energy storage architectures to achieve more diverse fuel-saving technologies. Supporting more in-car features that consumers appreciate, it becomes a cost-effective solution.
As the world's leading manufacturer of automotive battery and energy storage systems, Johnson Controls' energy-powered business offers a full range of products from lead-acid batteries to lithium-ion batteries, working closely with OEMs to focus on the current and future of the automotive market: in low-voltage storage Energy field, with AGM battery and 48V technology as the core, optimize product performance and explore more extensive application space; in the field of high-pressure energy storage, we also pay attention to market dynamics, constantly consolidate technical reserves, and define new cars with smart energy storage. life. From start-stop, micro-hybrid to pure electric power system, from traditional lead battery, AGM battery to lithium electronic battery technology, fully support the car electrification process; and with strong and perfect power protection, help the car intelligent network continuous Updates and upgrades.
Z Purline Roll Forming Machine
Z Purline Roll Forming Machine
Z purline formed by Z purline forming machine,advantages of well compressive strength and flatness; automatioc measureing, cutting and punching; high-level of automation and conveniently installation.
It can be used in the main body stress structure of the large and medium-size enterprises civil construction, like the plant, warehouse, locomotive shed, hangar, exhibition building, theatre, stadiums, roofing load-bearing load and wall surface support of the arbour.Material of rollers: Shaft Bearing steel(Quenching)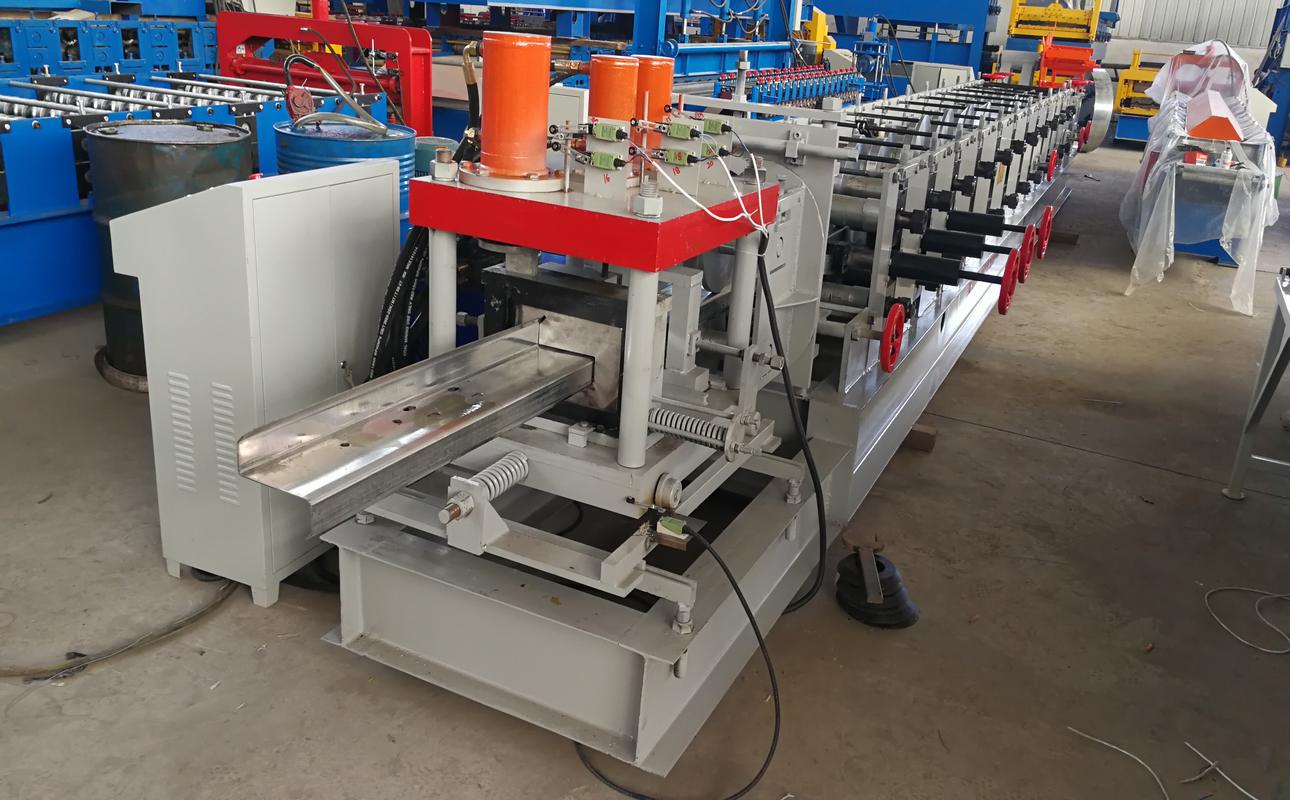 Z Purlin Roll Forming Machine,Z Shaped Steel Roll Forming Machine,Hydraulic Z Forming Machine,Z Purlin Roll Forming Machine Line
Botou Xianfa Roll Forming Machine Factory , https://www.rollformingmachinecn.com