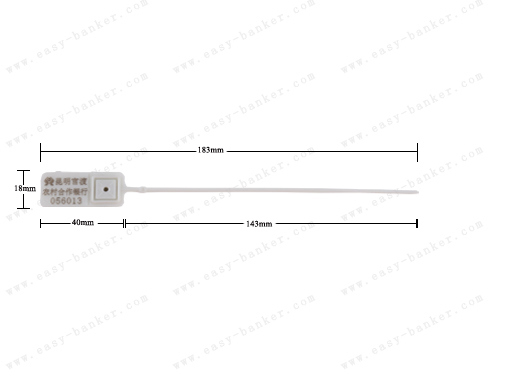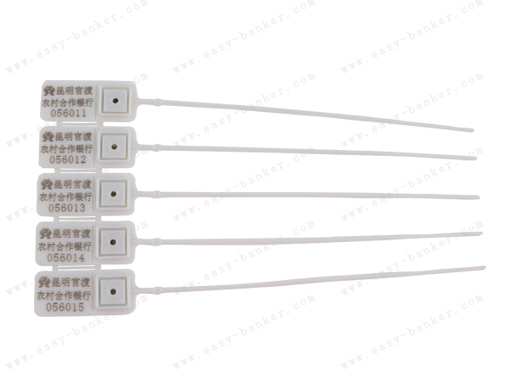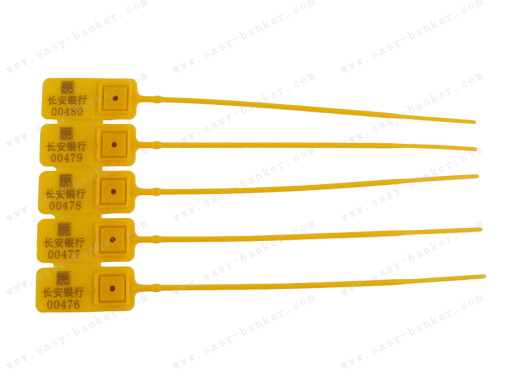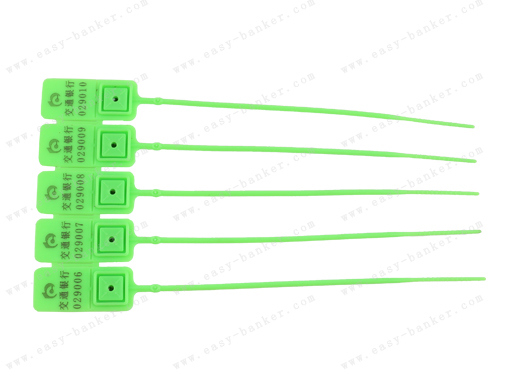 Features:


It's a kind of tightening type plastic seals, seal and lock can be completed in one time.
Being very strong, not easy to break., can ensure safety, anti-counterfeiting and anti-theft. 
The seal uses hot or laser to print company signs and make sequence number, random number and barcode according to customer requirements, millions of groups do not repeat.



Specifications:
Dimensions: 18×183mm
Color: white,red,blue,yellow,green
Material: PP+PE
Feature: with stainless steel lock plate
Application Range: Widely used in cash bags, ATM machines and other seals.
 
Features

It's a kind of tightening type plastic seals, seal and lock can be completed in one time.

√

It's hole is equipped with stainless steel lock plate.

√

Being very strong, not easy to break., can ensure safety, anti-counterfeiting and anti-theft. 

√

The seal uses hot or laser to print company signs and make sequence number, random number and barcode according to customer requirements, millions of groups do not repeat.

√

Specifications

Dimensions(mm)

18×183

Color

white
red
blue
yellow
green

Material

PP+PE

Carton Packing Details

Gross Weight (kg)

10

Quantity(pcs)

5000


 
Stainless Steel Fitting,Stainless Steel Pipe Fittings,Stainless Steel Compression Fittings,Stainless Pipe Fittings
Jiangsu Ruijin Sling Co.,Ltd. , https://www.cnsteelcable.com