With the accelerating process of urbanization, people's requirements for the cleanliness and cleanliness of the surrounding environment are gradually increasing, and improving the quality of people's living environment has become the main direction of managing cities. Therefore, the use of small road sweepers has gradually increased in daily life. Today we come to explain in detail the advantages of a small sweeper.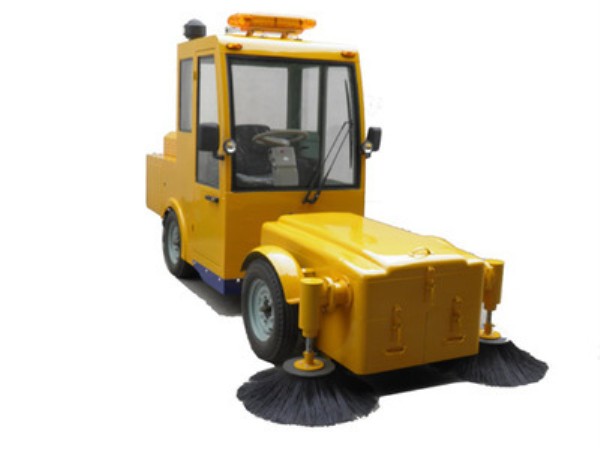 1. At present, people's emphasis on environmental protection is gradually increasing. While cleaning the environment, it is also necessary to pay attention to the development of energy saving and emission reduction. Many small sweeping vehicles are powered by environmentally friendly batteries, which are not only not used during use. Contamination of the environment, but also can be recycled, will not cause environmental damage after retirement.

2. Many automobiles and vehicles will emit a large amount of harmful gases and liquids, which will cause harm to the environment and people's health. However, the small-sized sweeper will emit zero emissions during operation and will not produce harmful gases. No noise will interfere with people's lives.

3. The small road sweeper adopts a single-cylinder four-stroke air-cooled gasoline engine. The engine has the characteristics of high power and low fuel consumption, which can not only reduce the pollutant discharge but also increase the working efficiency. The cleanliness can reach 80%. Five, sand dust from small corners, large bricks, etc. can be cleaned in place. Each machine is equal to eight people's workload, can reduce labor costs, is the only choice for cleaning.

4, In the case of full power, the small road sweeper can work for 8-10 hours. At the same time, the small sweeper is light in weight, and the operation is very stable and easy to operate. The staff can only perform proper training. Very good use, very easy to master.

Road sweepers have gradually replaced cleaners as a means of creating a clean and tidy urban environment. They have become an integral part of people's daily lives and have made great achievements in creating a good living environment for us. Contributions.

The "Three-dragon" brand complete set of equipment for polypropylene (PP) spunbond non-woven fabrics and woven bags is sold throughout the country and exported to overseas markets, and now it covers more than 30 countries and regions, such as Russia, Vietnam, Indonesia, Malaysia, Bangladesh, Uzbekistan, Ethiopia, Congo, Nigeria, Syria, etc. Universal Packing Machinery's growing experience is also culturing our characters and forging our determination and indomitable will.
We are pursuing the science and technology of high humanity and intelligence. Our technology, characters and culture penetrate into every field of workmanship and business, from R&D to production and from sale to service. We always make sure that every step and every product is the perfect combination of technology and art.Our factory persistently observes the principle of "honest and faithful, quality utmost, reciprocal and mutual benefit". With high quality products and excellent services provided for all customers, we are creating a better world together with new and old friends.

Nonwoven Fabric Plant Filter Rod,Pp Spunbond Nonwoven Filter Rod,Filter Rod,Filter Rod For Nonwoven Fabric
Zhejiang Sanlong Universal Machinery Co.,Ltd. , https://www.sanlongco.com