Wirtgen W 50 H Technology Highlights
1. The whole machine control highlights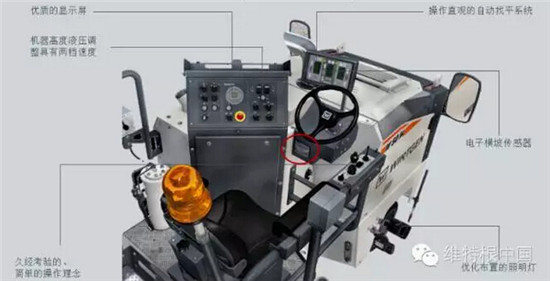 LEVEL PRO high precision automatic leveling system
Intuitive operation
Electronic cross slope sensor
Wire-wound sensor for precise control of milling depth
Excellent operational line of sight design
Ideal for milling edges and important work areas
Full illumination of the bridge and controls
Optimized lighting
Simple and easy to operate
Proven and simple operation concept
High quality display
Awning
Machine height hydraulic adjustment with two speeds
2. Driving and steering system highlights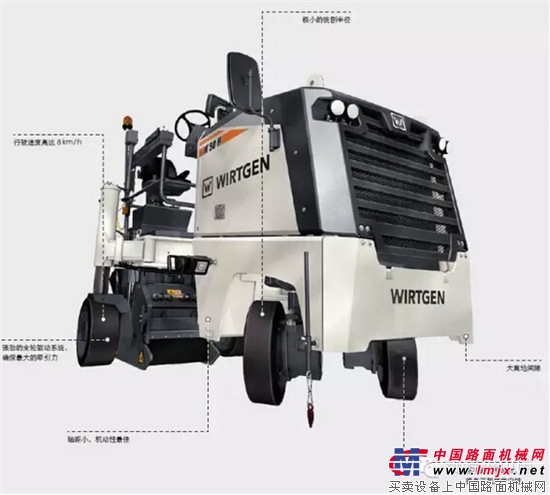 Optimal mobility
Very small turning radius
Small wheelbase ensures the machine has the best mobility
Driving speeds up to 8 km/h
Right rear wheel mechanical swing for easy edge milling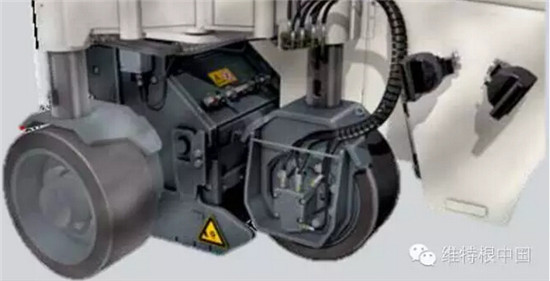 Right rear wheel mechanical swing
Strong traction and perfect terrain adaptability
Standard four-wheel design for improved machine stability
Large ground clearance
Powerful all-wheel drive system for maximum traction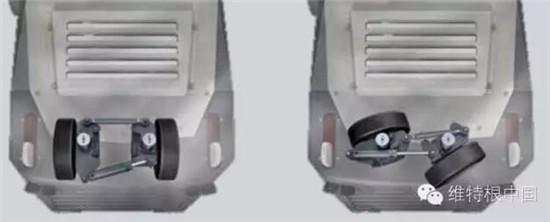 The front axle guarantees a large steering angle
3. Milling and receiving system highlights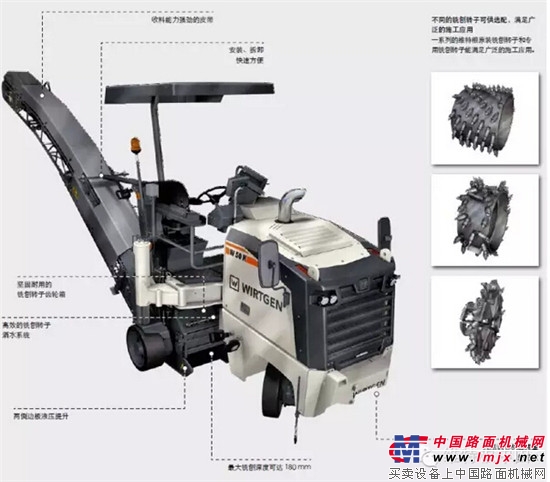 New milling rotor assembly ensures optimum performance
New milling rotor with HT 08 high wear-resistant seat
Different milling rotors are available to suit a range of construction applications
Rugged milling rotor drive gearbox
Robust and powerful sprinkler system for milling rotors
Hydraulic lifting on both sides
Counterweight that can flexibly adjust the weight of the machine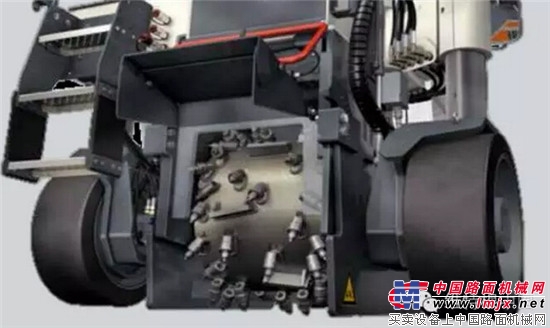 Intelligent design of milling rotor
Receiving belt
Quick and easy to install and disassemble
Flexible loading under all conditions
Strong receiving ability
4. Performance and production highlights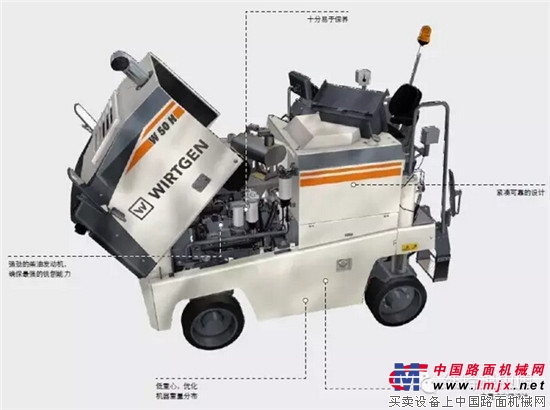 Always strong milling capability
Powerful diesel engine ensures optimum milling capability
Low center of gravity, optimized machine weight distribution
Mid-mounted water tank design ensures stable and reliable milling operations
Easy to transport and easy to maintain
Compact and reliable design
Rugged lifting ring for easy loading and unloading with cranes
All maintenance points are easily accessible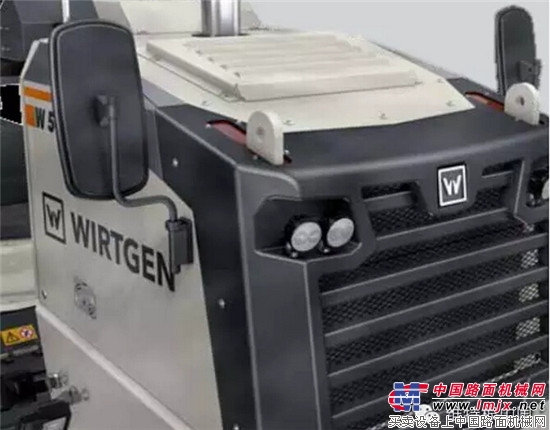 Rugged lifting ring for easy loading
Wirtgen W 50 H Specifications
Maximum milling depth: 180 mm
Engine power: 82 KW / 110 HP / 111 PS
Milling speed: 0 – 30.5 m/min (0 – 1.83 km/h)
Travel speed: 0 – 133 m/min (0 – 8 km/h)
Main unit size (L × W × H): 3,029 mm x 1,663 mm x 2,296 mm
Maximum working weight (full box, full configuration): 6,480 kg
The Wirtgen W 50 H milling machine, with a standard milling width of 500 mm and a maximum milling depth of 180 mm, is the most powerful milling machine in the Chinese market, and is the "absolute ability". Together with Sino-German cooperation in research and development, domestic manufacturing, adhering to the consistent high quality of the Wirtgen Group products, this equipment has a very high cost performance. Wirtgen Group, close to customers, to help you succeed in your career!
Wirtgen's half-meter milling machine W 50 H is now available in China. Please contact Wirtgen China and local distributors for more product information and application solutions. (This article is from Wirtgen)
Textile auxiliaries are the necessary chemicals in the textile production process. They have an indispensable role in improving product quality and value-added, they not only can give the textiles a variety of special features and style, such as soft, wrinkle, shrink-proof, waterproof, antibacterial, antistatic, flame retardant, etc., also can improve the dyeing process. Textile auxiliaries play the essential role on upgrading the overall level in thetextile industry.
Textile Auxiliaries, Textile Auxiliary Chemicals, Textile Dye Auxiliary
Dynasty Chemicals (NingBo) Co., Ltd. , https://www.dychemco.com